Contact: Office of Public Affairs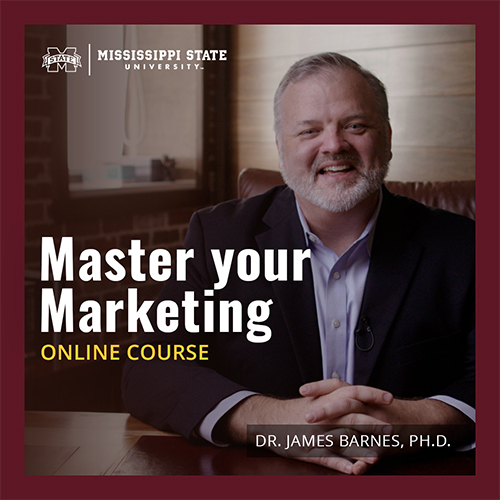 STARKVILLE, Miss.—This Friday, June 2, is the deadline for small businesses to register for Master Your Marketing, an online course developed by Mississippi State Extension.
To help demystify the marketing process, Associate Extension Professor of Agricultural Economics James Barnes leads the course aimed at entrepreneurs seeking to streamline small business marketing strategies, sharpening their marketing focus and engaging customers more effectively.
Master Your Marketing is offered online through interactive Zoom sessions and open to small business owners in Mississippi and beyond. The course is modeled around the efficient "Building a StoryBrand" and "Marketing Made Simple" books by best-selling author Donald Miller.
To register, visit www.brickstoclicks.extension.msstate.edu/master-your-marketing. 
"The Master Your Marketing course can fundamentally transform how businesses approach marketing," Barnes said. "We've designed this course to provide effective, actionable and repeatable steps that bring clarity to the often-chaotic marketing world."
Comprising four two-hour sessions conducted June 6, 13, 20 and 27, Master Your Marketing is crafted to impart crucial marketing knowledge in a condensed timeframe. After completing the course, business owners can stay connected as members of this online group, potentially enabling them to collectively strengthen their businesses and benefit from a valuable community.
Barnes added, "In four weeks, participants will gain insights that can take a year or more to master independently. I aim to equip them with the knowledge and tools to cultivate a growing audience and boost their sales."
MSU Extension provides research-based information, educational programs and technology transfer focused on issues and needs of the people of Mississippi, enabling them to make informed decisions about their economic, social and cultural well-being.
Mississippi State University is taking care of what matters. Learn more at www.msstate.edu.