Contact: Sarah Nicholas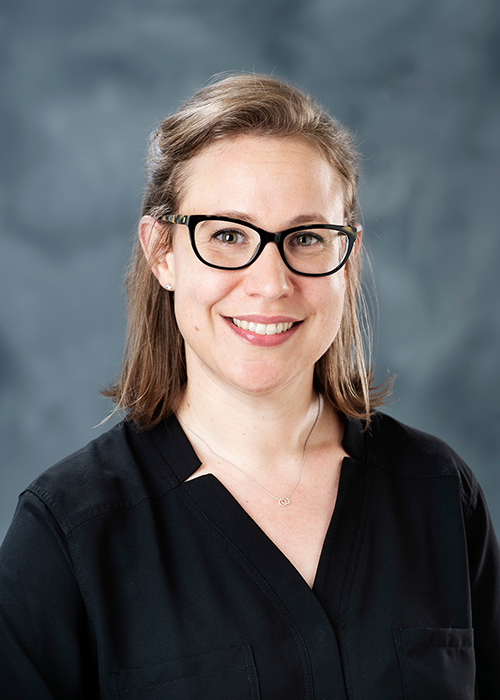 STARKVILLE, Miss.—A veteran Mississippi State faculty member with a wealth of leadership experience in academic programs and faculty and student development is the College of Arts and Sciences' new leader for academic affairs.
Melanie E. Loehwing begins her new role as associate dean for academic affairs July 1. She has served in leadership roles within the college since 2017, after initially joining the land-grant university's communication faculty in 2013.
"I am honored to take on this new role, which is charged with ensuring the academic integrity of our degree programs, advising operations, curriculum development and student success efforts," said Loehwing, who also directs the college's faculty mentorship programs and has participated in university-wide initiatives to improve the general education core.
"I feel privileged to spend my days supporting the outstanding academic programs in arts and sciences, and continuing to build supportive community for all students, staff, faculty and guests."
Dean Rick Travis said, "Dr. Loehwing's dedication to protecting and promoting the academic integrity of our programs and offerings is unparalleled. Among her strengths are her abilities to understand the breadth and depth of the college's academic efforts. She has the knowledge to assist individual faculty, programs and departments while also keeping in mind the larger collegewide picture."
Travis said, "When you look for leaders, you look for individuals like Dr. Loehwing—someone who is smart, positive, decisive and has great communication skills to match her integrity."
A native of York, Pennsylvania, Loehwing earned her Ph.D. from the Department of Communication and Culture at Indiana University, Bloomington.
In MSU's Department of Communication, Loehwing teaches courses within the communication and media studies concentration and is an MSU Community-Engaged Learning Fellow. She also supervises undergraduate research projects on rhetorical democracy and the politics of deliberation.
Her research examines civic rhetorical practices of advocacy, deliberation and protest, and highlights how the health of a democracy is tied to the quality of its rhetoric. She has authored numerous publications in communication and political science journals, and her book "Homeless Advocacy and the Rhetorical Construction of the Civic Home" (Penn State, 2018) was awarded the National Communication Association's 2019 Diamond Anniversary Book Award.
MSU's College of Arts and Sciences boasts 27 undergraduate degree programs, 14 master's programs, and nine doctoral degree programs. For more, visit www.cas.msstate.edu.
Mississippi State University is taking care of what matters. Learn more at www.msstate.edu.