Contact: Trey Barrett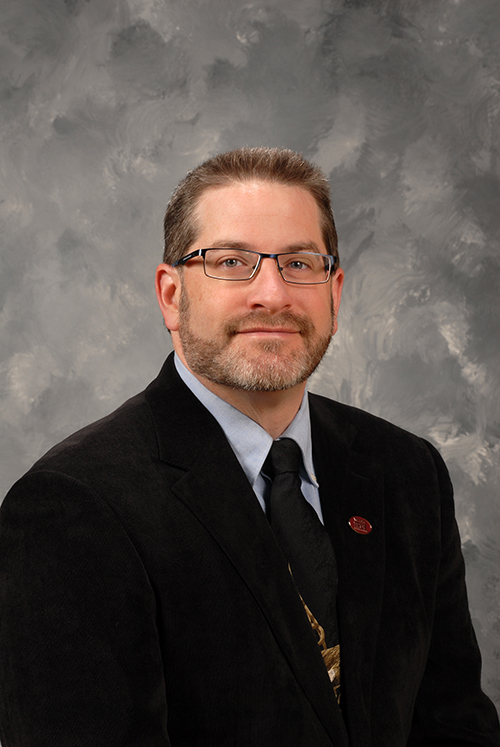 STARKVILLE, Miss.—The leader of Mississippi State's Department of Wildlife, Fisheries and Aquaculture is being honored with the national Seven Seals Award by the Employer Support of the Guard and Reserve.
Department Head Andrew Kouba, a Dale Arner Distinguished Professor of Wildlife Ecology and director for MSU's Center for Human-Wildlife Conflicts, has been selected for his "meritorious leadership and initiative in support of the men and women who serve America in the National Guard and Reserve."
ESGR is a U.S. Department of Defense program promoting cooperation between civilians and reserve component service members. Through the Seven Seals Award, the program recognizes individuals with significant achievements, acts or support who promote the ESGR mission to develop supportive work environments for service members within the reserve components.
The award is presented at the discretion of the state chair or by ESGR senior leadership.
Scott Edwards, extension instructor with the USDA Wildlife Services National Training Academy at MSU, is a chaplain in the Mississippi Army National Guard and is currently deployed for a 12-month rotation in the Middle East. He nominated Kouba and said Kouba was chosen for his commitment to supporting military employees.
"As head of the Department of Wildlife, Fisheries and Aquaculture, Dr. Andy Kouba is a very supportive employer of my military service. In my seven years in this position, I have never encountered an issue when ordered for military duty," Edwards said. "This support extends to my monthly training weekends, annual training weeks, a 15-month overseas deployment and a three-month stateside COVID-19 deployment."
Edwards said Kouba's commitment to ensuring the quality of his department's employees made him a worthy candidate for this award.
"Dr. Kouba's staff always works with me to ensure that my time and leave are correctly processed when I am away on military orders," Edwards said. "Dr. Kouba's efforts and support as my civilian employer are a combat multiplier to accomplish state and national defense priorities and allow me to be as successful as possible at both my civilian and military professions."
Kouba said he is honored by Edwards' commitment to the country and expressed his gratitude for being able to support military personnel.
"We are proud of the great work Major Scott Edwards is doing for his country and Mississippi State University. It is our honor to support active-duty personnel and veterans of our armed forces, and all the sacrifices they and their families make for us daily," Kouba said. "Mississippi State will always be a welcoming home to those in the military, and we are lucky to have employees like Major Edwards as a part of the Bulldog family."
For more on the Seven Seals Award, visit https://www.esgr.mil/Employer-Awards/Seven-Seals-Award.
Visit MSU's College of Forest Resources at www.cfr.msstate.edu.
MSU is Mississippi's leading university, available online at www.msstate.edu.