Contact: Aspen Harris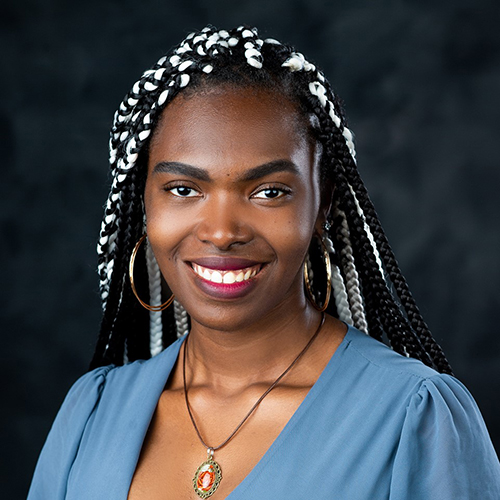 STARKVILLE, Miss.—Amari Cooper, a junior biological sciences and social work double major from Madison, is Mississippi State's fifth David L. Boren Scholarship recipient in the last six years.
Cooper, a student in MSU's Judy and Bobby Shackouls Honors College, will study Korean for 10 weeks this summer as a Boren Scholar at Sejong University in Seoul, South Korea.
Sponsored by the National Security Education Program, the Boren Scholarship is named for former U.S. Sen. David Boren, the principal author of legislation creating the NSEP. The New York City-based Institute of International Education administers the award to U.S. undergraduate and graduate students who represent diverse fields of study and are committed to enhancing their language skills and cultural awareness.
With a career interest in public health, Cooper hopes to live in Atlanta, Georgia, where Korean is the third most spoken language due to the area's large Korean population.
"I believe to truly reach people, you have to meet them where they are. A large part of that is being able to communicate with them and understand where they come from," Cooper said. "I am just so honored and thankful for this opportunity and for all the people who helped me get here. Three years ago, I would never have had the courage to apply for such a big scholarship, let alone the skills to get it. It just makes me so thankful for all the people who were patient and kind with me. They were willing to meet me where I was with all of my differences, and now this allows me to do the same for others."
David Hoffman, director of MSU's Office of Prestigious External Scholarships, mentors Cooper and other MSU students applying for national, merit-based scholarships and fellowships.
"Amari is an exceptional student whose interest in using her future medical degree in combination with language and cultural training to serve an underserved community stood out during our work on the application together," he said.
"We are so happy for Amari that she will be able to add this extra layer to the education and training she is receiving here at MSU. This is a once-in-a-lifetime opportunity for Amari to get language training during her 10-week program in Korean that is not available at MSU," Hoffman added. "Even more exciting is the added bonus of one year of a paid 'service' job in the federal government that is an obligation for Boren recipients. In this way, the Boren Scholarship unlocks so much more than just language and culture training for Amari. It paves the way for what promises to be a unique and impactful career in public health."
For more information about the Boren Scholarship program, visit https://www.borenawards.org.
For more information about the Shackouls Honors College and the Office of Prestigious External Scholarships, visit https://www.honors.msstate.edu and https://www.honors.msstate.edu/prestigious-external-scholarships.
MSU is taking care of what matters. Learn more at www.msstate.edu.