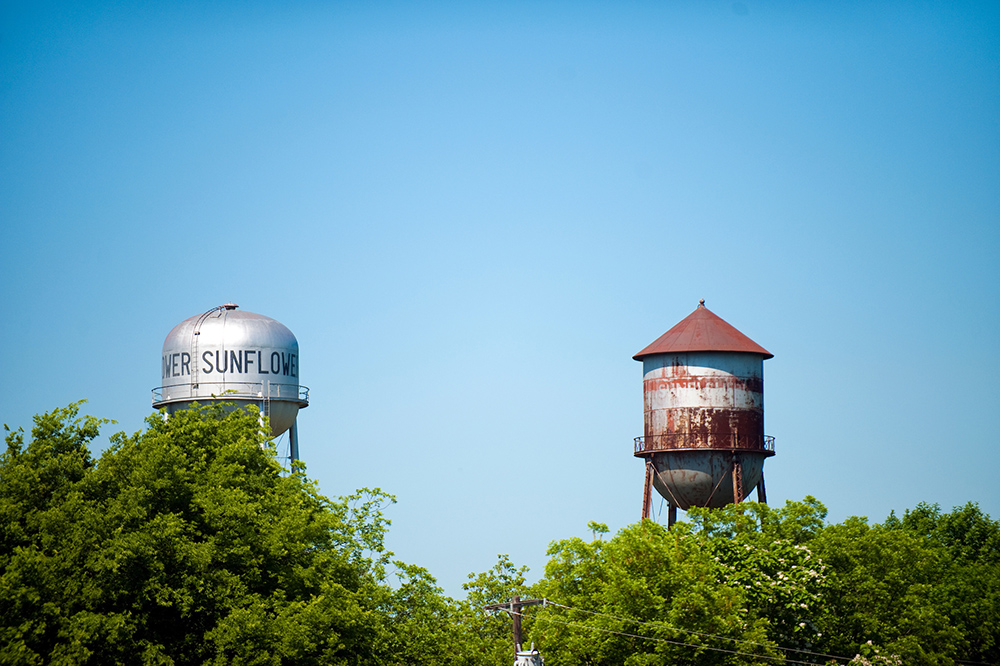 Contact: James Carskadon
STARKVILLE, Miss.—Mississippi State University is leading a $4 million, five-year National Science Foundation-funded effort to study climate change impacts in the Mississippi Delta and increase resilience among vulnerable populations.
The project, led by Professor Shrinidhi Ambinakudige in MSU's Department of Geosciences, is part of a new round of National Science Foundation Established Program to Stimulate Competitive Research (EPSCoR) Track-2 funding announced this week by the agency. The interdisciplinary team of researchers, educators and community partners will develop a climate model, study social vulnerability to environmental hazards and conduct a comprehensive study on climate impacts on health in the Delta region.
"The results of this work will provide a road map of communities' risks and vulnerabilities to climate-related extreme events, such as the floods, droughts and tornadoes that commonly affect the Delta," Ambinakudige said. "This project also presents a great opportunity to increase climate literacy and promote workforce development opportunities related to geospatial technology through our partnerships with K-12 schools and community colleges."
The MSU-led project is titled "An interdisciplinary program for research, education, and outreach on climate change and adaptive resilience in the Yazoo - Mississippi Delta." Project co-principal investigators include MSU Geosciences faculty members Brian Williams, Christy Hyman and Fikriyah Winata, as well as Dean Hardy, assistant professor in the School of the Earth, Ocean and Environment at the University of South Carolina. For a complete project summary, see www.nsf.gov/awardsearch/showAward?AWD_ID=2316382.
In addition to several MSU faculty members, the research teams include faculty from Mississippi Valley State University and the University of South Carolina. MSU's capabilities in spatial modeling, computational meteorological modeling, climate smart agriculture, health studies and community engagement will enhance project impacts, while MVSU brings experience working with community organizations on sustainable agriculture and health disparities and USC will conduct ethnographic research studies on vulnerabilities to climate change.
The new round of EPSCoR funding announced Monday [Aug. 7] by NSF supports "ambitious interdisciplinary research with a primary focus on enhancing climate change research and resilience capacity to create more opportunities for communities facing disproportionate impacts" the agency said.
"As evident from EPSCoR's impact, investing in research infrastructure is a powerful catalyst for strengthening our nation's security, competitiveness, and fostering groundbreaking scientific advancements," said NSF Director Sethuraman Panchanathan. "I'm thrilled to announce this year's EPSCoR Track-2 awards, which will strengthen community and regional efforts to understand the impacts of a changing climate and enhance the resilience of disproportionately affected communities. By addressing these critical challenges, and engaging with communities impacted by climate change, we have the potential to advance innovation and promote economic stability and recovery in EPSCoR jurisdictions and beyond."
In addition to the co-principal investigators, MSU faculty members supporting the project include Boniface Fosu and Renee Clary in Geosciences, Raja Reddy in the Department of Plant and Soil Sciences, Northern Gulf Institute Deputy Director Jamese Sims and Jamie Dyer, interim dean of MSU's Interdisciplinary Program.
For more on the NSF EPSCoR program, visit new.nsf.gov/funding/initiatives/epscor.
Mississippi State University is taking care of what matters. Learn more at www.msstate.edu.