Contact: Allison Matthews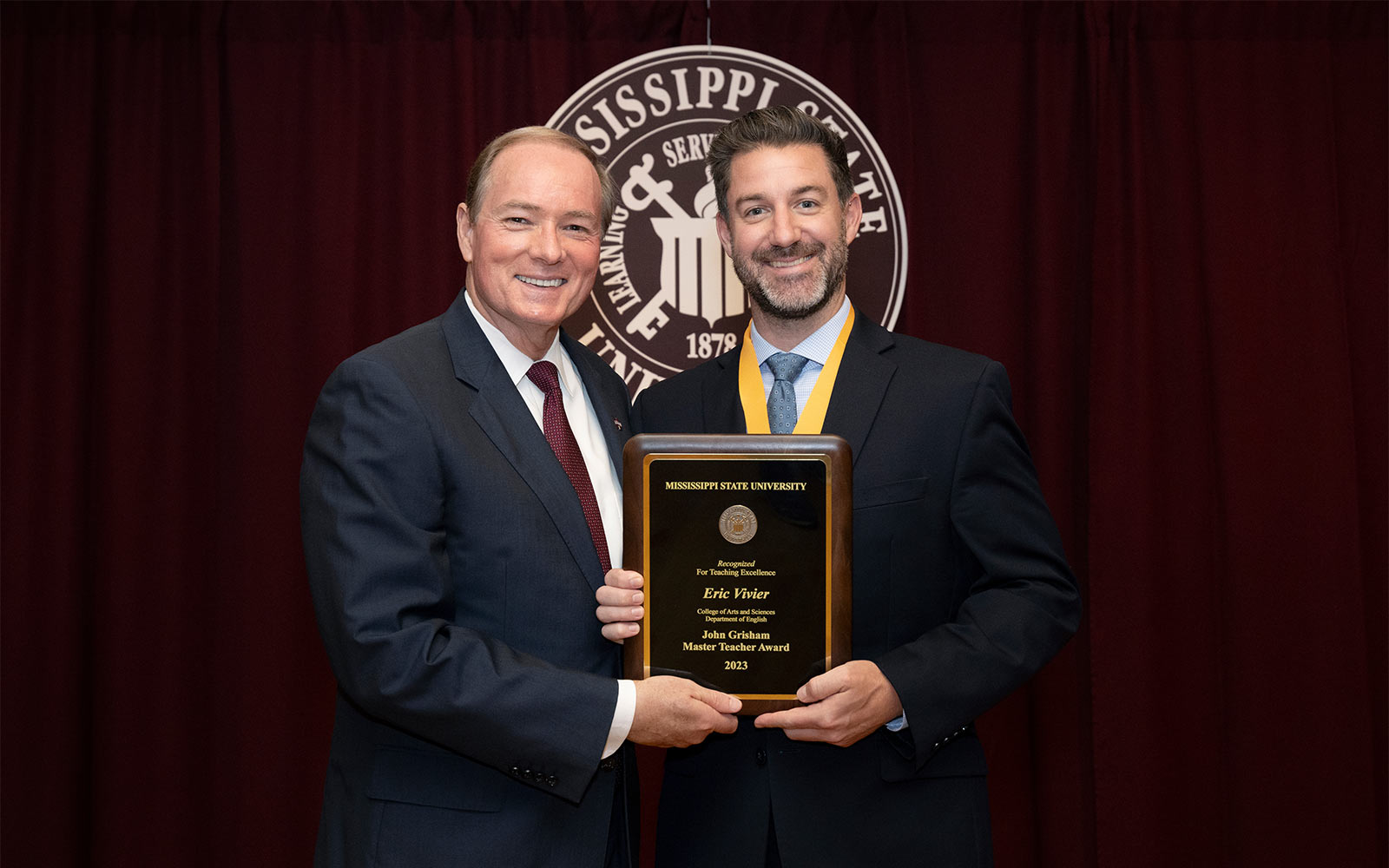 STARKVILLE, Miss.—Two Mississippi State faculty members are being celebrated today [Aug. 22] with two of the university's most prestigious teaching honors.
Eric Vivier is MSU's newest Grisham Master Teacher, while Danielle Young is this year's Zacharias Early Career Undergraduate Teaching Excellence Award winner.
MSU President Mark E. Keenum said that while he often touts MSU's standing as a leading land-grant and research university, he said providing excellence in classroom teaching is among the institution's most important functions.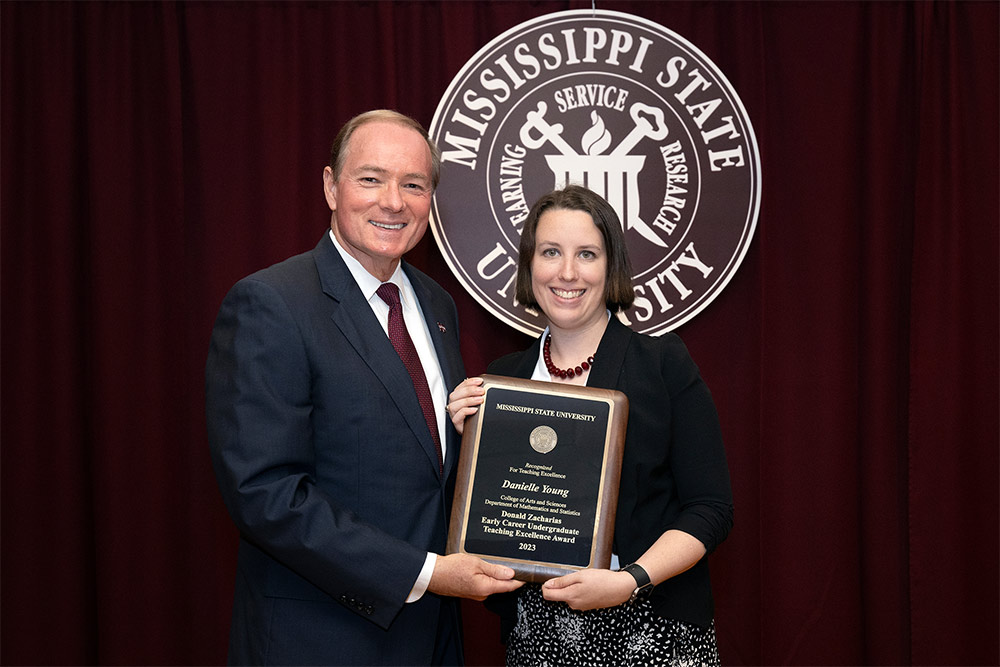 "These are two extremely high honors—two of the highest honors we can bestow to our faculty for their achievements in the classroom," said Keenum, adding that Vivier's and Young's awards are considered lifetime awards.
Vivier is an associate professor of English in MSU's College of Arts and Sciences, as well as a Faculty Fellow within the Shackouls Honors College. He joined MSU's faculty in 2014.
Young is an instructor who began teaching in the Department of Mathematics and Statistics, also in the College of Arts and Sciences, in 2017. She holds the prestigious role of mace bearer at this evening's fall convocation.
Mississippi State University is taking care of what matters. Learn more at www.msstate.edu.