Contact: Sarah Nicholas
STARKVILLE, Miss.—Natural history, American history and celebrity culture are part of the detailed research studies underway with the newest cohort of Mississippi State University's Institute for the Humanities Fellows.
Awarded to three associate professors annually to assist in their research goals, the fellowship includes a $1,000 stipend and one course release in the spring to allow dedicated time for humanities-related research and writing.
This year's Institute for Humanities Fellows, and their respective projects, include: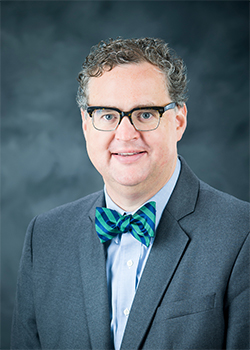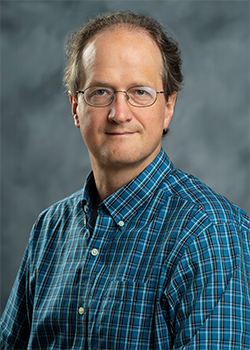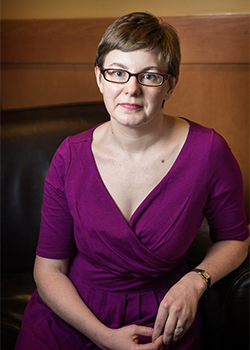 —Associate Professor of History Jim Giesen, "The Land of Cotton: Culture and Environment in the American South."
—Associate Professor of History Peter Messer, "Dictated by Nature: Science, Theology, and Politics in Early American Natural History."
—Associate Professor of English Bonnie O'Neill, "The Good News from Plymouth Church: The Faith, Politics, and Celebrity of Henry Ward Beecher."
"Unlike other disciplines which report on collections of data, humanities scholars not only have to report and interpret but also weave analysis together, which takes a tremendous amount of time," said Julia Osman, director for MSU's Institute for the Humanities and an associate professor of history. "The end result of all that research and writing makes a substantial contribution to our knowledge of a subject." Osman said the fellowship provides dedicated time for fellows to actively work on their books.
Osman said the new fellows all merit time and support for their research, as well as a chance to work together as a cohort to discuss their studies, read drafts and provide feedback for one another.
Part of MSU's College of Arts and Sciences, the Institute for the Humanities promotes research, scholarship and creative performances in the humanistic disciplines and raises their visibility, both within Mississippi State University and the broader community.
For more details about MSU's College of Arts and Sciences or the Institute for the Humanities, visit www.cas.msstate.edu or www.ih.msstate.edu.
Mississippi State University is taking care of what matters. Learn more at www.msstate.edu.