Contact: Sarah Nicholas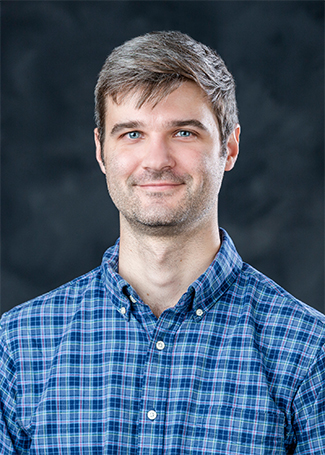 STARKVILLE, Miss.—A Mississippi State University biological sciences faculty member is using more than half a million dollars in grant funding from the U.S. Department of Treasury to study the ecological impacts of bacteria in the Mississippi Sound and functions of the microorganisms.
Nathan Wisnoski, MSU assistant professor of biological sciences, is principal investigator of the $615,000 two-year project, "Transport and fate of bacterial communities in Mississippi coastal ecosystems."
"We are hoping to better understand how the bacterial communities that inhabit estuaries along the Mississippi coast are affected by local environmental conditions and by spatial connectivity with the terrestrial landscape and open ocean," said the native of Houston, Texas.
Funding is distributed through the DOT to "Centers of Excellence," and the Mississippi-based RESTORE Act Center of Excellence, or MBRACE, is studying the ecosystem impacts on the Gulf of Mexico and recovery after the Deepwater Horizon disaster. These research centers were created in the 2012 federal RESTORE Act—Resources and Ecosystems Sustainability, Tourist Opportunities, and Revived Economies of the Gulf Coast States legislation in the wake of the 2010 oil spill.
Microorganisms are important regulators of water quality, performing essential functions like nutrient cycling and decomposition, Wisnoski said.
"Understanding the factors that influence their distributions across space and time, as well as the roles they play in nature, are fundamental goals of ecological research," he said, noting there is a lack of current information about the ecology of microorganisms along the Mississippi coast.
"We will investigate the ecological mechanisms that influence microbial diversity and ecosystem functioning, including how human activities on the landscape affect the sustainability of Mississippi's valuable coastal ecosystems," Wisnoski said. "It is important to understand how microorganisms, which perform many important ecosystem functions, cope with variability and assemble into complex and diverse communities. Our work will help identify the important ecological processes that influence the dynamics of coastal bacterial communities and their functions across the broader region."
For more, visit https://mbrace.usm.edu/transport-and-fate-of-bacterial-communities-in-mississippi-coastal-ecosystems.
For more details about MSU's College of Arts and Sciences or the Department of Biological Sciences, visit www.cas.msstate.edu or www.biology.msstate.edu.
Mississippi State University is taking care of what matters. Learn more at www.msstate.edu.