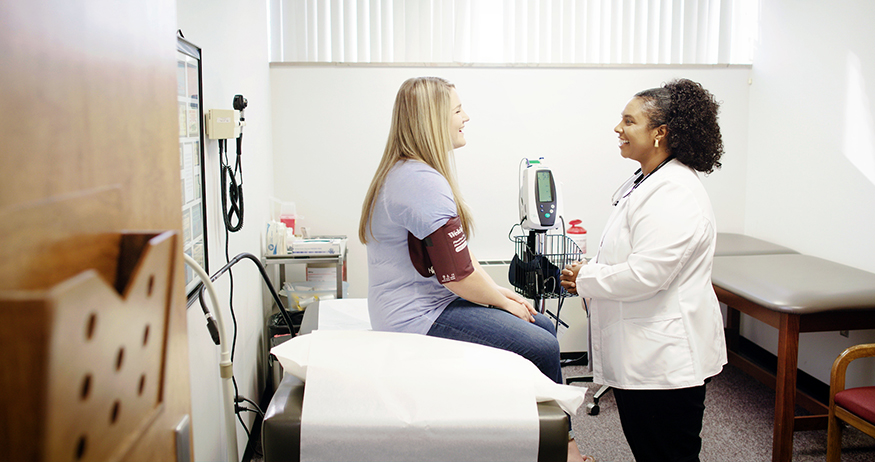 Contact: James Carskadon
STARKVILLE, Miss.—Mississippi State's Student Health Services again is extending its national accreditation.
The university was notified recently that it will maintain for another three years its Accreditation Association for Ambulatory Health Care (AAAHC) accreditation, acknowledging MSU Student Health Services' adherence to rigorous standards of care and safety.
MSU Student Health Services includes the John C. Longest Student Health Center, Student Counseling Center, and Health Promotion and Wellness. At the Student Health Center, patients are treated by seven physicians and three family nurse practitioners.
"The reaccreditation from AAAHC affirms our ongoing commitment to offer outstanding health services to our students and this community," said MSU Vice President for Student Affairs Regina Hyatt. "Clinicians and staff in our Student Health Center strive to ensure the best quality care for every patient and the accreditation process helps to ensure we are meeting the high standards we expect every day. I appreciate the leadership of Dr. Cliff Story, our medical director, and his administrative team for their efforts in upholding our commitments to exceptional care for our MSU community."
Status as an accredited organization means MSU Student Health Services has met nationally recognized standards for the provision of quality health care set by AAAHC. More than 6,100 ambulatory health care organizations across the United States are currently accredited by AAAHC.
For more on MSU Student Health Services, visit www.health.msstate.edu.
MSU is Mississippi's leading university, available online at www.msstate.edu.