Contact: Sarah Nicholas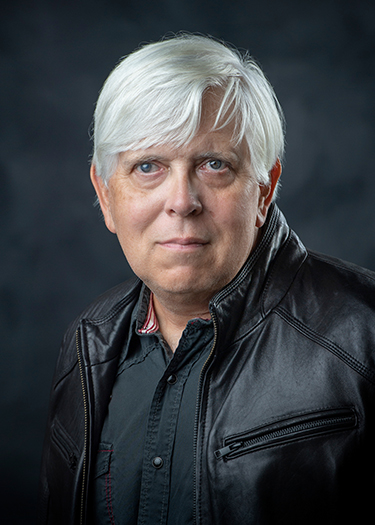 STARKVILLE, Miss.—Mississippi State Professor John Bickle has earned the distinction of lifetime member—a rare honor—in the Southern Society for Philosophy and Psychology, joining a select, prestigious group of less than 20 social scientists nationwide.
One of the U.S.'s oldest philosophy and psychology organizations, the SSPP was founded in 1904 to promote the fields of philosophy and psychology through the facilitation of academic ideas, encouraging investigation, fostering the educational function of the fields, and by improving the academic status of the subjects.
The SSPP bestowed the lifetime membership on Bickle and three others during the recent annual meeting in Louisville, Kentucky.
"With the election of four new Honorary Life Members at this year's annual meeting—the first ones elected in a number of years—there are still fewer than 20: 12 psychologists and seven philosophers," said Bickle, a professor in MSU's Department of Philosophy and Religion.
"Given the strength that the field of philosophy of psychology has held at southern universities, a strength that has maintained for nearly 40 years—almost the length of time that the field itself has been recognized within academic philosophy—it is especially satisfying for me," said Bickle, who was SSPP's president in 2004-2005.
"Looking back to my first SSPP meeting more than 30 years ago, to be recognized by the current group of strong mid-career philosophers and psychologists now running the SSPP, for both my contributions to the field of philosophy of neuroscience and to the growth of the society, is really gratifying," said Bickle, who joined in 1991.
As a lifetime member—following SSPP tradition—his annual dues will be contributed to the society's graduate student travel fund.
The Texas native earned his bachelor's degree from the University of California Los Angeles in 1983, and his master's degree and Ph.D. from the University of California-Irvine in 1989.
An MSU faculty member since 2009, he is an affiliated faculty member with the Judy and Bobby Shackouls Honors College. He also is a scientist-educator in the Department of Advanced Biomedical Education in the School of Medicine at the University of Mississippi Medical Center.
He has published four academic books and approximately 100 articles and book chapters in philosophy and neuroscience journals and collections, and edited two major volumes of essays including The Oxford Handbook of Philosophy and Neuroscience (Oxford University Press). He has been invited to present lectures in 23 different countries worldwide.
For more details about MSU's College of Arts and Sciences or the Department of Philosophy and Religion, visit www.cas.msstate.edu and www.philosophyandreligion.msstate.edu.
Mississippi State University is taking care of what matters. Learn more at www.msstate.edu.